We strive to provide superior eye care services to you and your family. Our highly committed and dedicated staff, along with state-of-the-art technology, ensures that you have access to quality eye care. Nimbus Eye Care is an all-in-one solution for a variety of eye problems such as cataract, refractive errors, glaucoma, and vitreo-retinal disorders. Headed by Dr. Avnish Gupta, an experienced eye surgeon who has been trained at AIIMS, Nimbus offers advanced eye care at our modern eye center. We deliver our services with care and honesty because your vision is our focus.
At Nimbus, we value our patients and provide personalized attention and quality treatment to each and every one of them. We follow high-quality standards to restore, enhance, and preserve vision at our healthcare center. The pleasant ambience at our center and dedication towards achieving excellence in quality eye care helps our patients make the most of every treatment.
VISION
At Nimbus Eye Centre, our vision is to become the premier eye care provider in the region, with a focus on providing high-quality services that result in happy and satisfied patients. We are committed to achieving excellence in eye care and creating an equitable system that ensures timely access to care for all patients.
Mission
Our mission is to become a center of excellence by providing competent and compassionate eye care services. We aim to achieve this by adopting the most advanced techniques, technologies, and ethical practices in ophthalmology. Additionally, we are dedicated to educating our patients about common eye problems and the importance of timely treatment, with the goal of both treating and eradicating these conditions.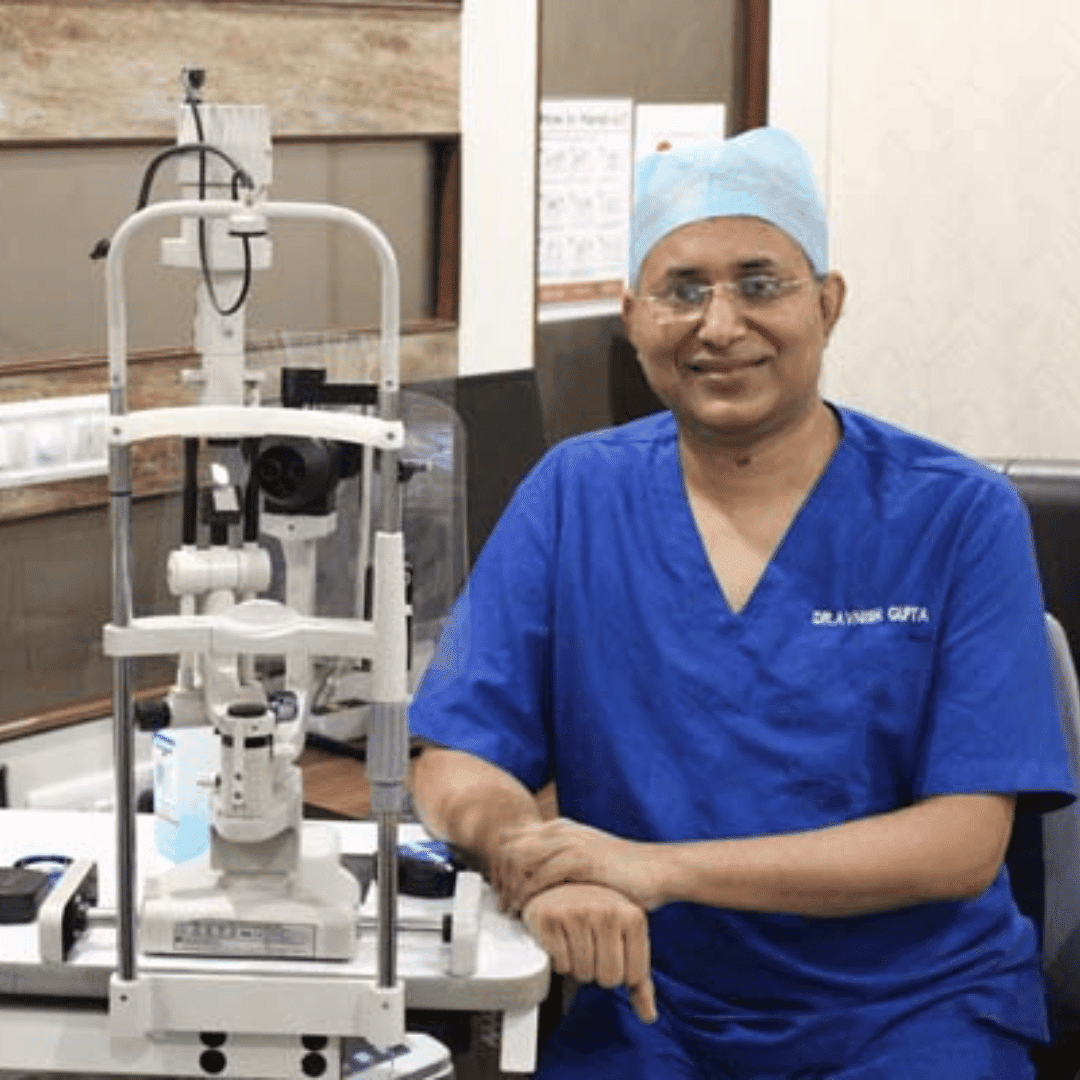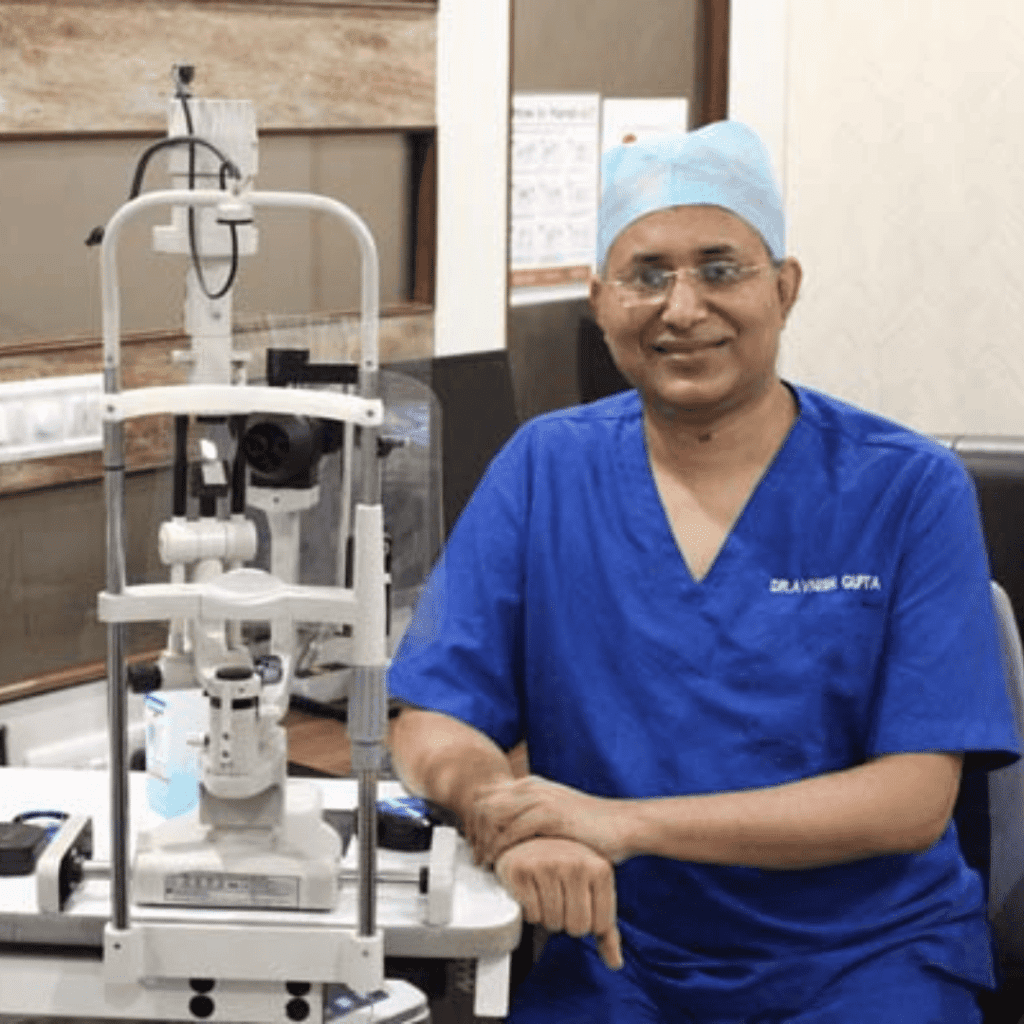 MBBA (AIIMS), MD (AIIMS) FRCS (U.K)
Consultant Eye Surgeon & Retina Specialist
Dr. Avnish Gupta is a renowned vitreoretinal and cataract eye surgeon in North India, highly respected for his expertise in managing even the most complicated eye cases, especially those related to the retina and diabetic retinopathy. He completed his MBBS from India's top-most medical school, AIIMS, New Delhi in 1999, and subsequently acquired an MD in Ophthalmology from RP Centre, which is India's best apex tertiary care institute for eye diseases, also located at AIIMS. He completed three years of strenuous training in the super-specialty of Retina at the same institute.
Dr. Avnish Gupta also holds an FRCS degree from Glasgow University, United Kingdom. He was one of the first surgeons to start MIVS (Micro Incision Vitrectomy Surgery) for the retina and is highly skilled in phacoemulsification under topical anesthesia (No Stitch Surgery) and Micro Incision Phaco surgery. He has performed over 30,000 procedures to date.
MBBA (AIIMS), MD (AIIMS) FRCS (U.K) - Consultant Eye Surgeon & Retina Specialist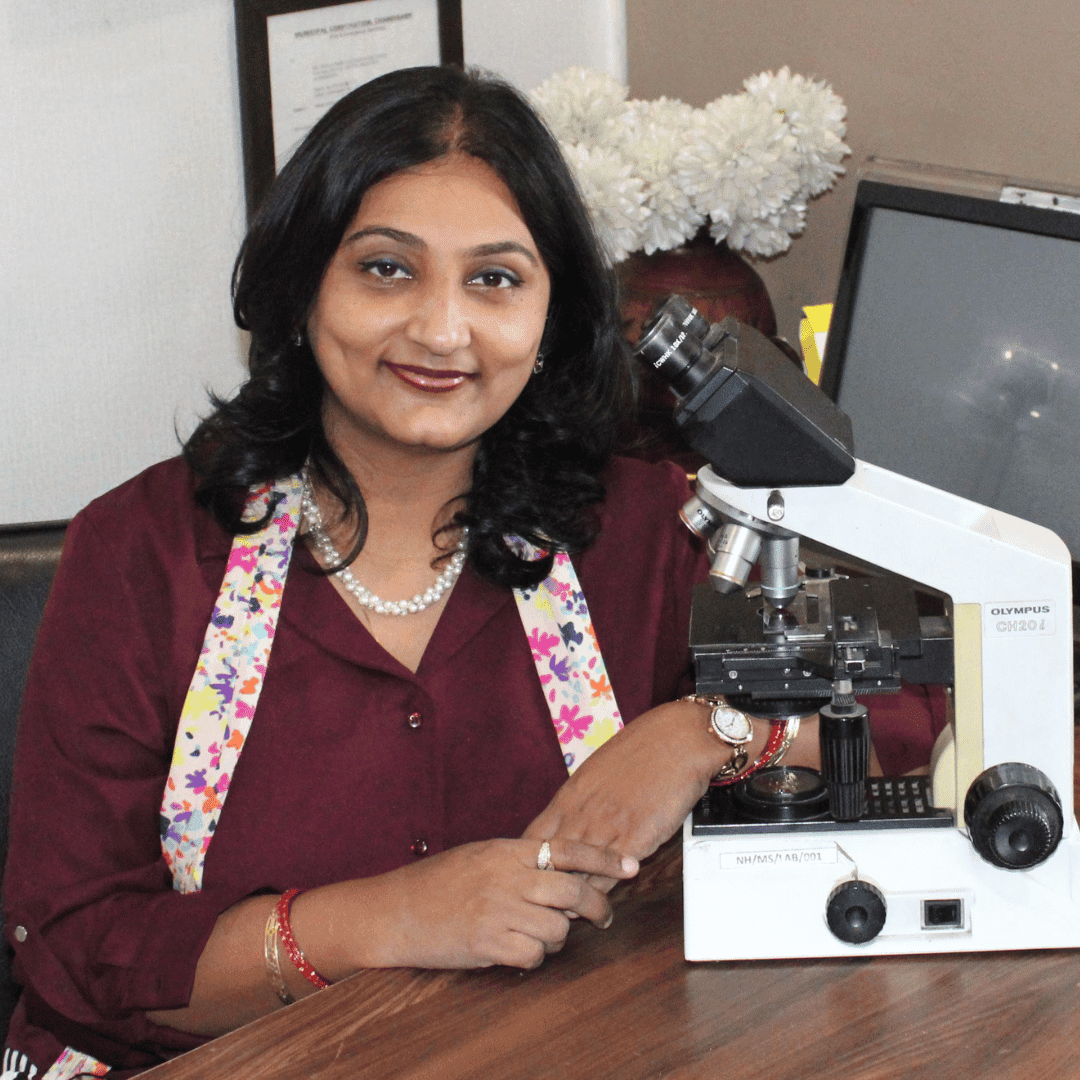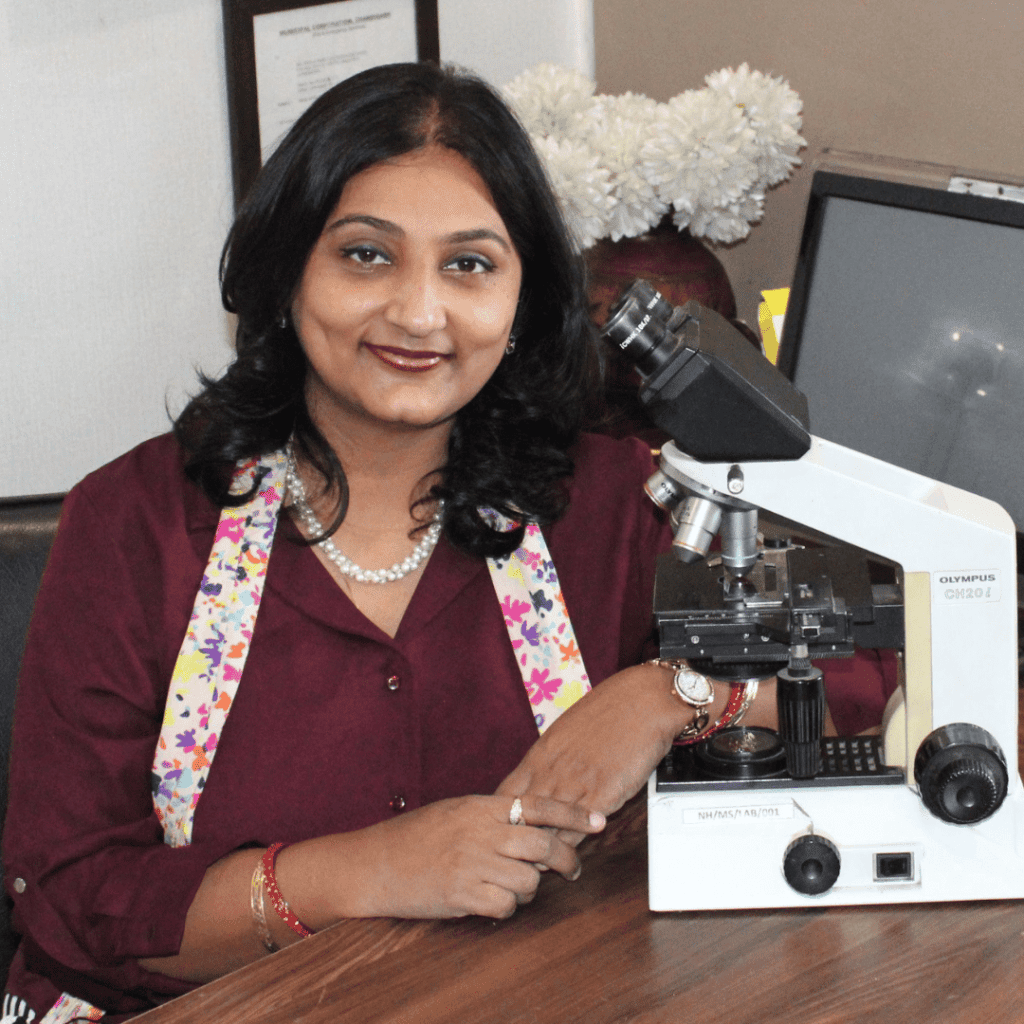 Pathologist – MBBS, MD (Pathology)
– DNB Formerly At PGI Chandigarh
Dr Chetna Agarwal is the Administrator and Infection Control officer of Nimbus Eye centre.
She is an accomplished pathologist, having received her training at both Lady Hardinge Medical College and PGI Chandigarh, two of the most prestigious institutions in New Delhi. She has gained extensive experience working at various government institutes, including Safdarjung Hospital in New Delhi and GMCH in Chandigarh. For the past 15 years, Dr. Chetna has been working in the private sector in Chandigarh, where she oversees Eye centre quality control, manages staff, and ensures smooth overall Centre's functioning.
Pathologist MBBS, MD (Pathology) New Delhi
-DNB Formerly At PGI Chandigarh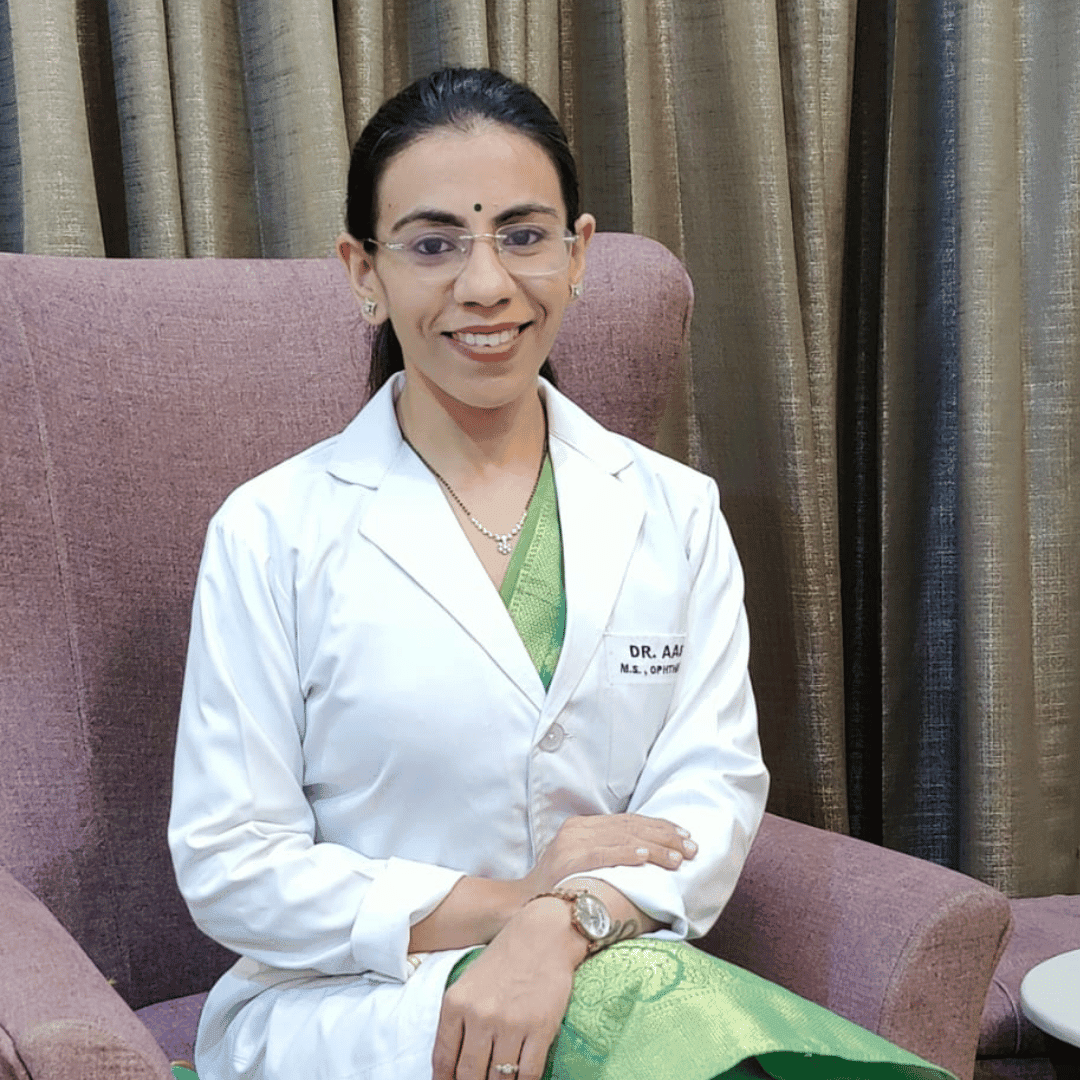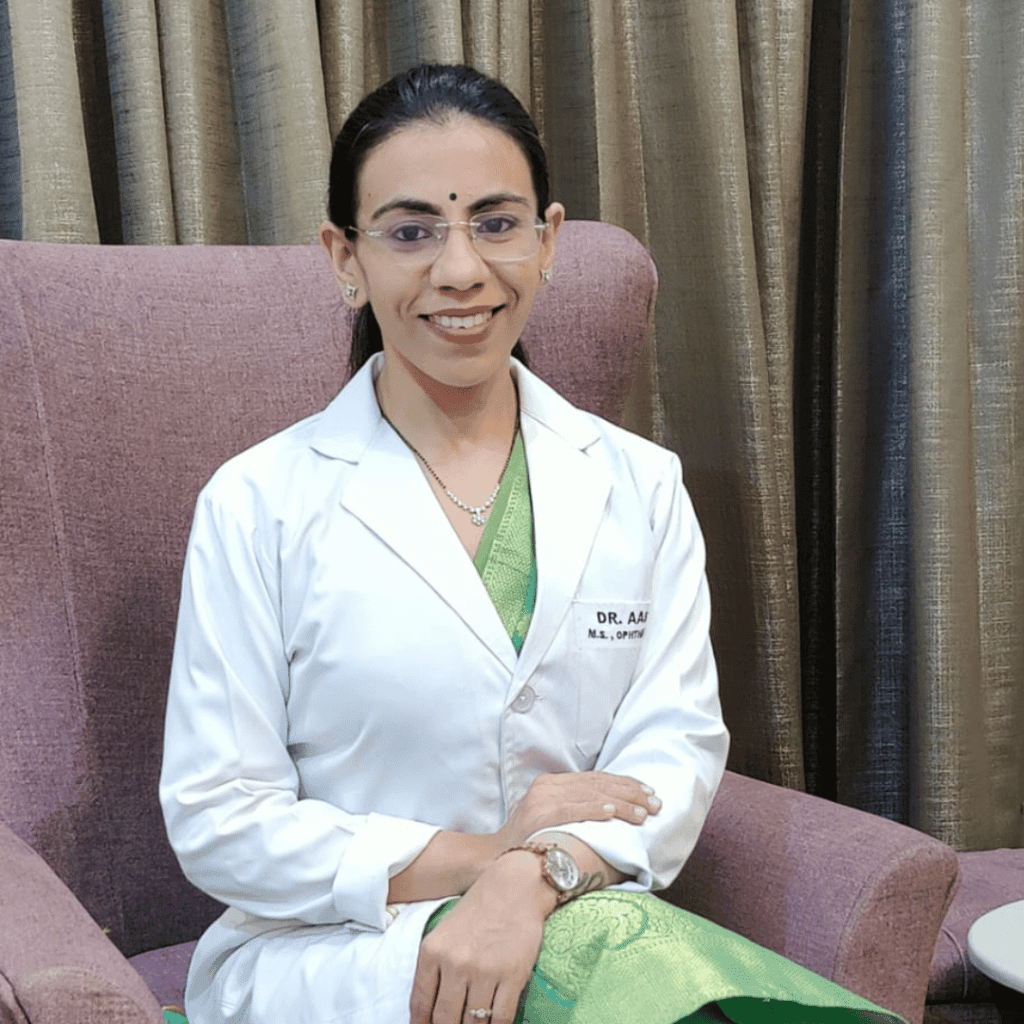 MBBS, MS (Gold Medalist)
-Eye Consultant & Surgeon
Has a good experience in:
|| Cataract surgery:
Extra capsular cataract extraction
SICS
Phacoemulsification
|| Penetrating Keratoplasty
|| Entropion
|| Pterygium
|| DCR (Assisted)
|| Squint surgeries (Assisted)
|| Other surgeries: Corneal perforation repair, Evisceration, Intravitreal
injections, Lid laceration repair, NdYAG capsulotomy, NdYAG Peripheral iridotomy.
AWARDS/ HONOURS
• Awarded Gold Medal for academic excellence, MBBS batch of 2014,
from Swami Vivekanand Subharti University, Meerut, U.P.
• Awarded Gold Medal for academic excellence in MS Ophthalmology
(batch of 2016) from Swami Vivekanand Subharti University, Meerut, U.P.
CLINICAL AND SURGICAL TEACHING
• Clinical and surgical training of junior residents- cataract surgery, pterygium
surgery, trauma surgery and other short surgical procedures.
• Academic sessions with BSc (Optom.) students.
WORK EXPERIENCE
• Worked as a junior consultant at Aastha Eye Centre, Faridabad, HaryanaJune 2019 to March 2021.
• Worked as consultant ophthalmologist at 'Guru Ka Langar' charitable eye
hospital, Chandigarh. – September 2021 till date.
PUBLICATIONS/PRESENTATIONS
Accepted Manuscripts
• "Prevalence of pre-operative corneal astigmatism in cataract surgery patients of
western U.P." published in International Journal of Science and Research (IJSR),
Volume 8, issue 1, jan 2019 (paper ID ART20194912)(2077-81) (Presented at 14th
Annual Conference of Uttarakhand State Ophthalmological Society in 2014, at
Haridwar.
Poster Presentation
"Symblepheron repair with lower fornix reconstruction with conjunctival autograft"
at 14th annual conference of uttarakhand state ophthalmological society held on 15-
17th September'2017.
THESIS AND RESEARCH EXPERIENCE
Thesis work entitled "Prevalence of pre-operative corneal astigmatism in cataract
surgery patients of western U.P." under Supervision of Prof. & head Dr. V.K.Malik
and Co- supervision of Prof. Sanjiv Kumar in Subharti Medical College, Meerut.
Areas of Interest
Cornea, cataract, Refractive Surgery and Oculoplasty.
PROFESSIONAL AFFILIATIONS AND MEMBERSHIPS
• Life Membership of the All India Ophthalmological Society, membership no. A20876
• Life membership of the Delhi Ophthalmology Society, membership no. G-7121
• Life member of Uttar Pradesh Ophthalmological Society, membership no. G-1449
MBBS, MS (Gold Medalist)
- Eye Consultant & Surgeon